Gradings
We have 3 club gradings a year, these are held at the club and we sometimes have visiting clubs come and grade with us.
The club gradings are for students of all grades up to 1st Kyu (Brown/2 Stripes) and are conducted by an independent examiner but are not compulsory.
These gradings are supervised by one of the senior Sensei`s of the KUGB.
The club`s grading examiner Sensei Frank Brennan 8th Dan.
Coach to the KUGB England Squad
KUGB National Mens Kata Champion x 14
KUGB National Mens Kumite Champion x 10
4 x European Grand Champion (winning both kata & Kumite)
WSKA World Team Kumite Champion
JKA World Team Kumite Champion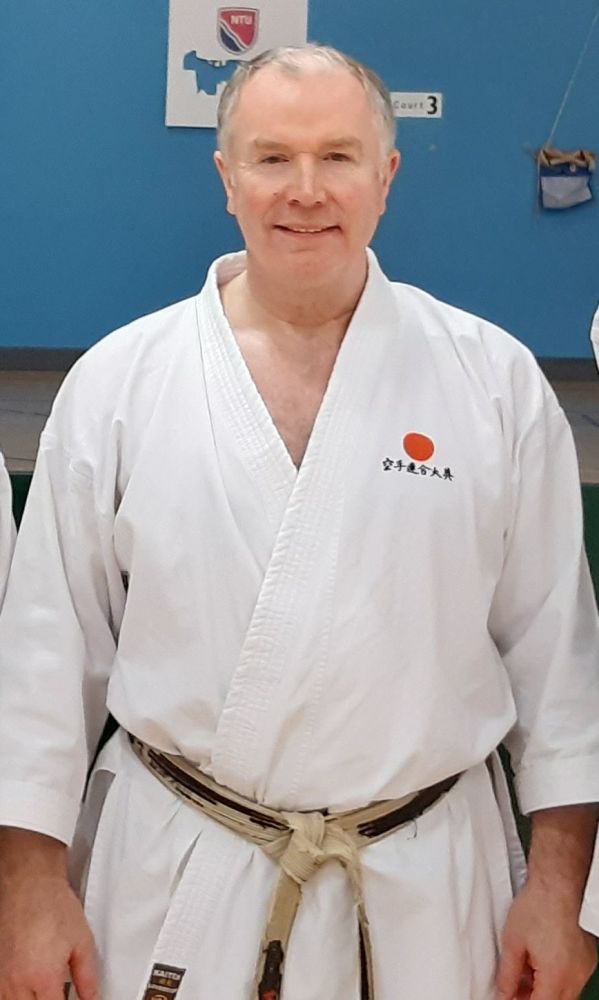 When students are ready to take their Black Belt grading they must go on one of the Free Black and Brown Belt Courses that are held through-out the Country.
On the course they will get a Free training session under the top Instructors within the KUGB and the world.
After the lesson the grading starts for students taking 1st and 2nd Dan gradings.
Students for 3rd Dan and above gradings can only grade at one of the Free Special Dan Grade Courses held through out the year.
These are supervised by the Senior Instructors of the Karate Union of Great Britain.